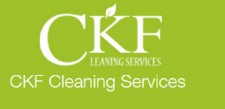 PERTH, Australia, May 13, 2018 (Newswire.com) - When tenants move out of their rental property, there are many vacate cleaning tasks required that professional vacate cleaners like CKF Cleaning Services can handle better than the tenant. For example, tile and grout cleaning often require special equipment because no common product in a supermarket could produce the results specified by a real estate agent.
Cleaning the gaps between tiles and grouting is one of the toughest house cleaning tasks but CKF Cleaning Services Perth has the perfect solution to remove the dirt and restore them back to a shiny look. With high-quality tile polishing and cleaning equipment, CKF cleaners will provide a maintenance and restoration clean. Although grout and gaps between tiles can be a source of bacterial infection, CKF's industrial-grade polishing equipment blasts out dirt and kills bacteria. To meet vacate clean requirements, CKF removes the contaminants and also rejuvenates all the tiles and grout. The tile and grout cleaning service includes deep clean of kitchen tiles, shower, patio or driveway and eliminates hidden odours and danger zones from dirty grouting.
CKF Tile and Grout Cleaning Services
CKF's Tile Cleaning Perth services offer a thorough clean to restore tile to the best condition and guarantee there will be no damage at all with 100 percent insurance. This service is suitable to all floor types such as Granite, Marble, Slate, Limestone, Ceramic, Terrazzo, Terracotta and Concrete. By cleaning over 180 properties per month, CKF restores tile with results that no product on the shelf can offer and is widely recognized by all major property agencies in Perth. For customers who require full End of Lease Clean in Perth, contact us.
Hire a cleaner with bond back guarantee
Property bond is often deducted for unsatisfactory tile condition. By hiring a professional cleaner for Bond Back Cleaning, the tenant could be rewarded with a bond back guarantee. Bond back cleaners such as CKF can provide a free on-site consultation to estimate if any property is qualified for this offer as part of a full vacate clean. CKF Cleaning Services can be contacted by phone (08) 6313 5711 for a free consultation. All cleaners are fully insured with 100 percent police clearance. Documents could also be provided upon request.
Source: CKF Cleaning Service Perth
Share: