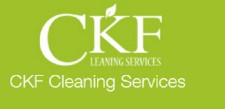 PERTH, Australia, November 19, 2018 (Newswire.com) - CKF Perth Cleaning Services offers both steam and dry carpet cleaning but why does the company offer two different ways of carpet cleaning for customers to choose from? This is because, for either residential or commercial customer, it depends on the situation of each case. Each of the carpet cleaning methods has its own pros and cons. The following outline key difference so as to help customer making a well-informed decision when hiring Perth carpet cleaners.
Steam Cleaning
The general perception is that steam cleaning leverage steam to clean a carpet, but in fact, it combines cleaning chemicals with water to flush the dirt from a carpet. Hot water extraction probably better describes the process in a more accurate way. CKF uses the best truck mounted machine that provides different pressures level for a technician to apply on a carpet.
Pros of Steam Cleaning
Steam cleaning is the best deep-cleaning method for most of the carpets. Other than just the surface, the hot water with chemicals can remove dirt and debris deep into a carpet. A proper steam cleaner can produce consistent results that are very effective for most stains, dirt, and debris.
Cons of Steam Cleaning
The major issue with steam cleaning is the waiting time. It usually takes one to two hour for a carpet to be totally dry again. Some might also worry about the chemicals used in steam cleaning might damage carpet or harm somebody. Therefore it is important to choose a professional company who use the right technology and chemicals.
Dry Cleaning
To dry-clean a carpet, a technician will spray powdered cleaning chemicals, which get into the carpet fibers and break down the stains. Meanwhile, a mild spray of water helps the chemicals break down the process. Then the technician can vacuum up the particles that have bonded with the chemicals.
Pros of Dry Cleaning
Unlike steam cleaning, dry cleaning allows a customer walking on carpets soon after it's done. For the commercial customer in particular, dry cleaning is preferred from steam cleaning because it doesn't interrupt business operations as much.
Cons of Dry Cleaning
Comparatively, dry cleaning generates result slightly less effective than steam cleaning. Moreover, the high dry heat might not be suitable for all carpet types.
Free Consultation from Carpet Expert
In the end, the best carpet cleaning method depends on the individual situation. CKF Cleaning Services Perth provides free consultation services for all residential or commercial customers. Whether it is a routine clean up, part of vacate cleaning or bond back cleaning requirements, CKF can provide expert opinion and quotation service on the same day.
Source: CKF Cleaning Services Perth
Share: