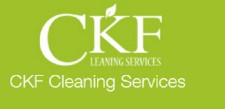 PERTH, Australia, November 14, 2018 (Newswire.com) - CKF Cleaning Services Perth, a bond back cleaning company specialized into residential cleaning, starts to offer hourly rated vacate cleaning service in November 2018.
Many Western Australians prefer hiring professional Perth vacate cleaners for their property, but they only find a big price difference when compare quotations from different cleaning companies. Although it makes very much sense to hire professional because it saves tenants' time and energy to focus on the new home and get their new life going, how much should someone be spending on vacate cleaning? In the following, CKF explains the key differences between the two and why the company prefers offering hourly rate service.
For fix rate, the main benefit is that customer is quoted with one price for the end of lease cleaning job so it may be less complicated. However, one should be aware that the package might not be covering all cleaning work items stated on the lease agreement. Therefore, a tenant should provide the full list of cleaning requirements from their rental agreement, before committing to a work order.
As for an hourly rate quotation, the benefit is that work will be done according to each individual situation. Generally, a thoughtful clean could be expected while the incentive for the cleaner is to "clean more." However, customers may have a concern that the final bill could be ballooning until it is presented to them at the end of the job. Therefore, customers usually think fix rate is preferable, with the feeling of one price clean all. In fact, many customers found that fix rate cleaners did not thoughtfully clean a property. It is simply a result of no incentive to do so. In the end, the customers either pay extra on cleaning or have their bond deducted due to the outstanding issues remain in the property.
Hourly rated vacate cleaning could well be a better option if the customer and the cleaner discuss the job requirement in details before a work order is confirmed. For example, CKF Cleaning Services Perth provides free consultation and a site visit to estimate the actual work hours required to clean property, and therefore, provides an hourly quote with a fixed number of hours of work.
In between, the customer should note that carpet cleaning usually is not included in a vacate clean quote by default. This is because the price of carpet cleaning greatly varies depending on the technology chosen and the actual room size. CKF would provide a specific quote detailing the carpet size and technology required (dry/steam), along with the number of hours required to vacate clean the entire property.
Source: CKF Cleaning Services Perth
Share: