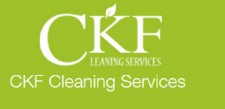 PERTH, Australia, January 13, 2018 (Newswire.com) - From January 2018, CKF Perth End-of-Lease Cleaning Services starts to provide additional bundle services to their Perth customers. Generally, vacate cleaning in Perth includes all interior areas such as kitchen, living room and bedroom, except carpet steam clean which is a separate job. CKF Cleaning Services offers the flexibility to tailor cleaning packages to meet individual tenant or real estate job-specific requirements. The general charge is aud$38.5 per hour per cleaner, but CKF could visit the customer's home in advance to discuss the package and provide a full quotation for vacate clean work order. If customers are not sure what cleaning task is involved, below is an end-of-lease cleaning checklist CKF recommends to customers in Perth:
Kitchen

Clean inside/outside all cupboards
Wash all countertops and surface areas
Clean inside and outside of oven, microwave, dishwasher, fridge and freezer
Clean cooktop, grill and rangehood
Clean sink and taps, including descaling
Clean windows, window sills/tracks, window and door frames and fly screens
Sweep/vacuum and wash floors

Bathroom

Clean sink, toilet and bath, including taps
Clean tiles
Remove any mould from walls/tiles and ceiling
Wash shower curtain/clean shower doors or enclosure
Clean all surface areas, shower rails and mirrors
Sweep and wash all floors

Outdoor areas

Mow grass, weed and trim edges
Clean out any leaves or debris in the pool (check for any special conditions in the tenancy agreement)
Sweep external areas
Empty and wash out bins
Remove any oil stains on driveway or in garage
Remove cobwebs

General

Remove all rubbish from property
Get carpets cleaned and pest control conducted if specified in the tenancy agreement
Other rooms

Dust and wash all surfaces
Dust and wash door and window frames and window sills/tracks
Clean mirrors
Dust fans
Wipe outside of air conditioning units, clean filters
Clean out any cupboards or wardrobes
Dust and clean skirting boards
Vacuum and wash floors
By specifying requirements before hiring Perth Vacate Cleaners, customers can save money on tasks that they can carry out by themselves. End-of-lease cleaning usually involves way more than regular home cleaning. On top of tailored cleaning packages, CKF offers a 100 percent bond-back guarantee which ensures customer satisfaction. Whenever a real estate agent does not refund the full bond deposit because of a cleaning issue, CKF will revisit the property and resolve any outstanding items. All cleaning works are carried out by professional cleaners with police clearance and all tasks are also fully insured.
CKF is proud of its attention to details and offers competitive rates. Perth customers are more than welcome to compare quotations from multiple Perth Bond Cleaners. Although CKF cannot always provide a full price match, their estimate consultants provide free consultations and work hard on keeping estimates competitive while meeting all of a customer's cleaning needs.
For a free consultation, submit enquiry via CKF Cleaning Services Perth website.
Source: CKF Cleaning Services Perth
Share: