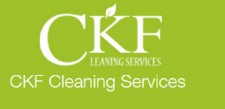 PERTH, Australia, May 6, 2018 (Newswire.com) - CKF Cleaning Services now offers customers carpet dry cleaning services with best in class Dry Fusion Technology as part of any Perth end of lease cleaning services. Dry Fusion is the only carpet cleaning system that hot cleans, deodorizes, stain protects then heat dries every type of carpet. Developed in Australia, the Dry Fusion machine uses a heated bonnet system to clean, deodorize, dry and protect carpets all in one process. The innovative and patented rotary cleaning machine heats a pH neutral cleaning solution to provide an amazing stain removal action. However, the drying time is only 30 minutes.
For customers looking for Perth vacate cleaning that include carpet dry clean, CKF's Dry Fusion technology is always the first choice with the following full services included:
Pre-Inspection: Fibre Identification & Evaluation of the best cleaning method to suit carpet type.
Pre-Vacuum: Using power head with HEPA Filtration Unit. (Hospital grade)
Pre-Spotting: Will address stubborn stains/spots using the correct procedure to prevent damage.
Deodorizing and Neutralizing: No sticky chemical residues.
Grooming: Remove any cleaning marks created through the process, leaving a pristine carpet presentation.
Most of the Perth Bond Cleaners do not provide specialist carpet cleaning services that restore carpet because it requires professional equipment and special labor cost. After cleaning is done, property owners request a full property condition report with details of all work performed and inspect any potential miss out which requires further attention. That's when many real estate agents find a carpet in bad condition after a standard vacate clean and order additional carpet cleaning service to bring the carpet back to a satisfactory condition.
CKF's carpet cleaning Perth offers not only an expert carpet cleaning service to restore carpet to the best condition but also a damage guarantee to all customers. This is widely recognized by major property management agency in Perth.
Source: CKF Cleaning Service Perth
Share: