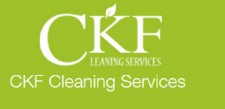 PERTH, Australia, March 21, 2018 (Newswire.com) - During April 2018, CKF Perth End-of-Lease Cleaning Services will offer a special discount of oven cleaning with free window cleaning. In addition, there will be a 10 percent discount to Perth customers who provide a Google review after the completion of a cleaning job. Should a customer require a full vacate clean, CKF could visit the customer's home in advance to discuss the package.
In order to protect the surface of every oven, CKF cleaners follow the standard procedure to clean the oven first using vinegar and baking soda. These are simple but very powerful disinfectants to remove stains and leave an oven smelling fresh.
The cleaners first remove the racks, the thermometer and anything else that is inside the oven. Then they coat the oven with the mixture of baking soda and water and leave it there while the windows are cleaned. Once completed, the baking soda mixture will be wiped away and vinegar will be sprayed on the surface, especially where there is baking soda mixture left. When foam is formed, it will be wiped until clean, then everything will be placed back properly.
To spell out the offer, CKF oven cleaning service includes:
Cleaning all the oven racks

Cleaning the oven door inside and outside

Cleaning all the walls within the oven

Cleaning 10 windows in the house for FREE
P.S. Extra charges also apply on second-floor windows
When the condition of the oven is very bad (very old oven which never was cleaned before) and it needs extremely more time to be spent, it may incur an extra charge as a result. However, the extra charge will not go higher than $50.
Additionally, when CKF is hired as Perth Vacate Cleaners, customers will be offered a 100 percent bond-back guarantee. That is as long as full bond deposit is not refunded due to a cleaning issue - CKF will always revisit the property and resolve any outstanding items until 100 percent of deposit bond is refunded.
Perth customers are encouraged to request quotations from multiple Perth Bond Cleaners. CKF estimate consultants are always willing to provide free consultations and tailor a competitive package to meet customer's cleaning needs.
Source: CKF Cleaning Service Perth
Share: