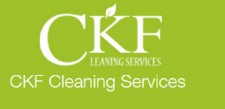 PERTH, Australia, December 17, 2017 (Newswire.com) - During festival periods, many holiday houses in Perth, Western Australia, are leased and vacated. Perth Vacate Cleaners usually quotes additional surcharges to short-stay holiday houses. However, property owners should look for Perth End of Lease Cleaning companies that don't ask for any surcharges. Some companies like CKF Cleaning Services even offer special 20 percent discounts to customers if they provide feedback on their Google Business Page. This offer is valid for holiday house cleaning, residential carpet cleaning and rental property full cleaning services. Generally, cleaning rates should be between $33 and $41 per hour per cleaner for any services except carpet cleaning, which is a fixed price by room size.
In general, holiday house duties include:
Vacuum throughout
Mop all hard floors
Polish and dusting of surfaces
Cleaning and polishing of mirrors and glass top surfaces
Dusting all window ledges
Wiping light switches, doors and frame and ceiling fans
Toilets cleaned and sanitised
Showers, baths and vanities cleaned
Kitchen benchtops, stovetops and surfaces cleaned
Back/front porch and steps swept
Rubbish bins emptied
After cleaning is done, property owners should request a full property condition report with details of all work performed and inspect any potential miss out which requires further attention. Always ask the same cleaner to go back to the property to rectify the problem without further charge.
Further advice for picking the right Perth Bond Cleaners:
Pick a cleaning services company recognized by local communities.
Ask for a guarantee to re-visit property that does not pass inspection.
Ask for police clearance and full insurance coverage.
Request quotes from at least three companies and compare.
To prevent a post-festival disaster cleaning work, always pick the right cleaner and book in advance.
This article is provided by CKF Cleaning Services from Perth.
Source: CKF Cleaning Services Perth
Share: